Regular price
$ 45.00 USD
Regular price
Sale price
$ 45.00 USD
Unit price
per
Sale
Sold out
Share
This happy scarf is a unique fashion statement and - as the tag says - it is designed to surround you with LOVE!
"Garden Prowl" is based on my watercolor artwork. It is inspired by my love/facination with big cats. It is made entirely with organic cotton and is light weight, soft and drapes nicely. It is also breathable and comfortable to wear. The simple comb fringe adds a sophisticated style.

This design was so much fun to work with! It was mostly hand painted and then manipulated in the computer. The original cat is a pen and ink drawing. Pair it with a simple dress or top your blue jeans/white t shirt look for a great pop of color. The colors have a trendy youthful feel.
There are so many ways to wear a scarf. This one can also work nicely as a shawl. Have fun just throwing it on and letting the design and fabric flow as they may.  
This is not a mass market product, so you are very unlikely ever to see anyone else wearing one! 
My organic cotton scarves come nicely folded in tissue with a special sticker and card. They make beautiful gifts!!!
Dimensions: 28" by 78" (approximate).
View full details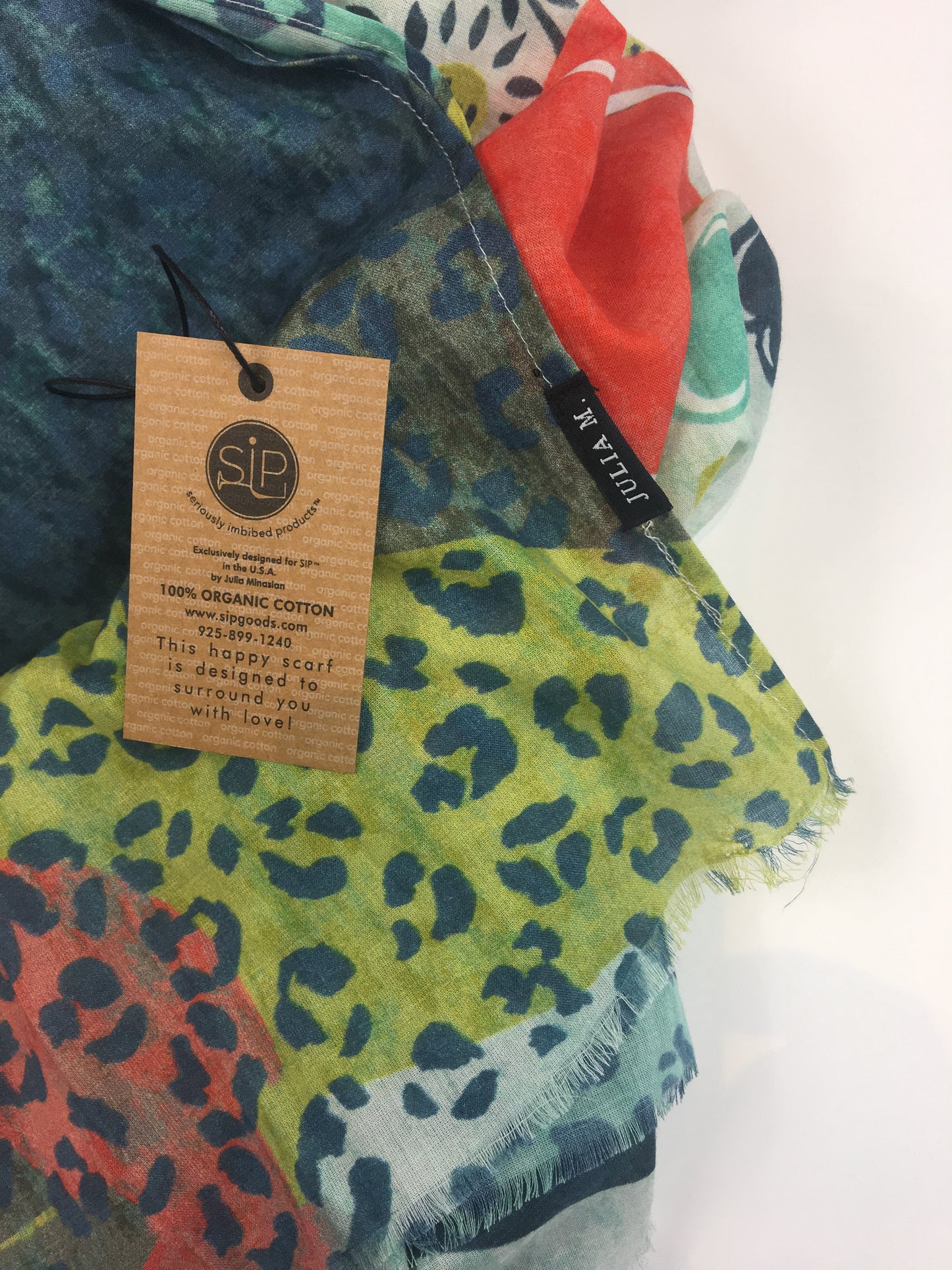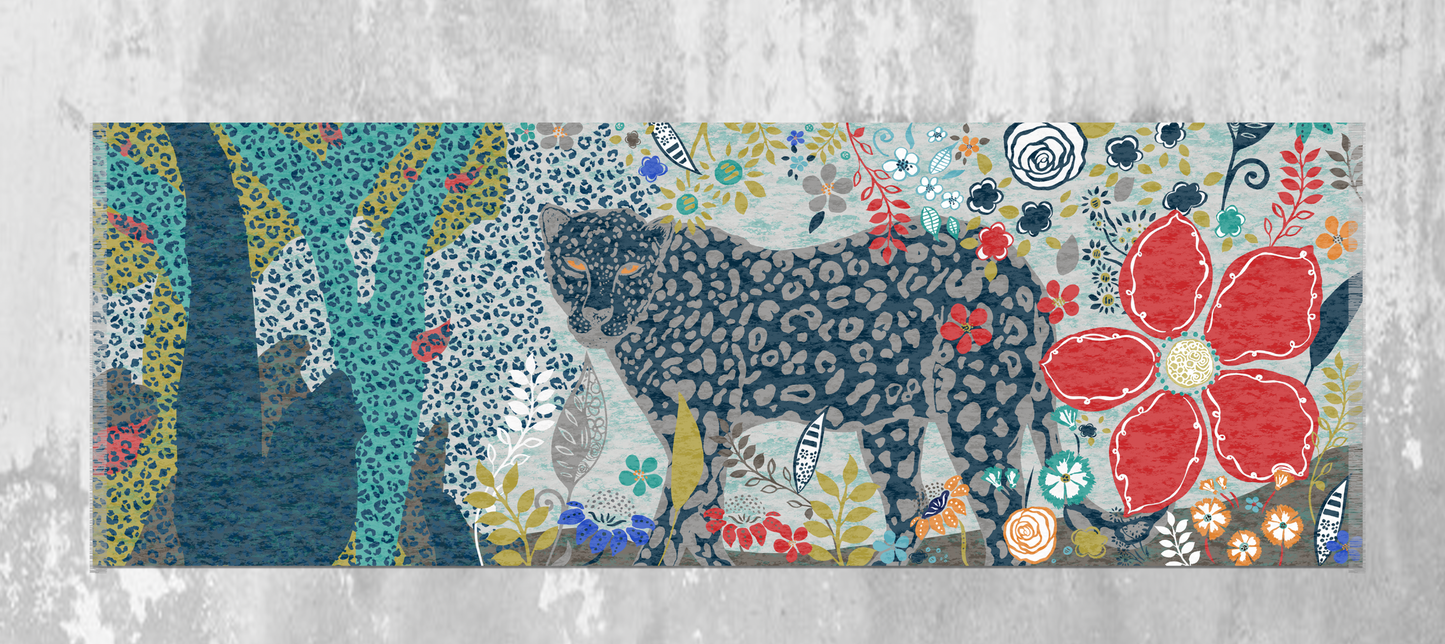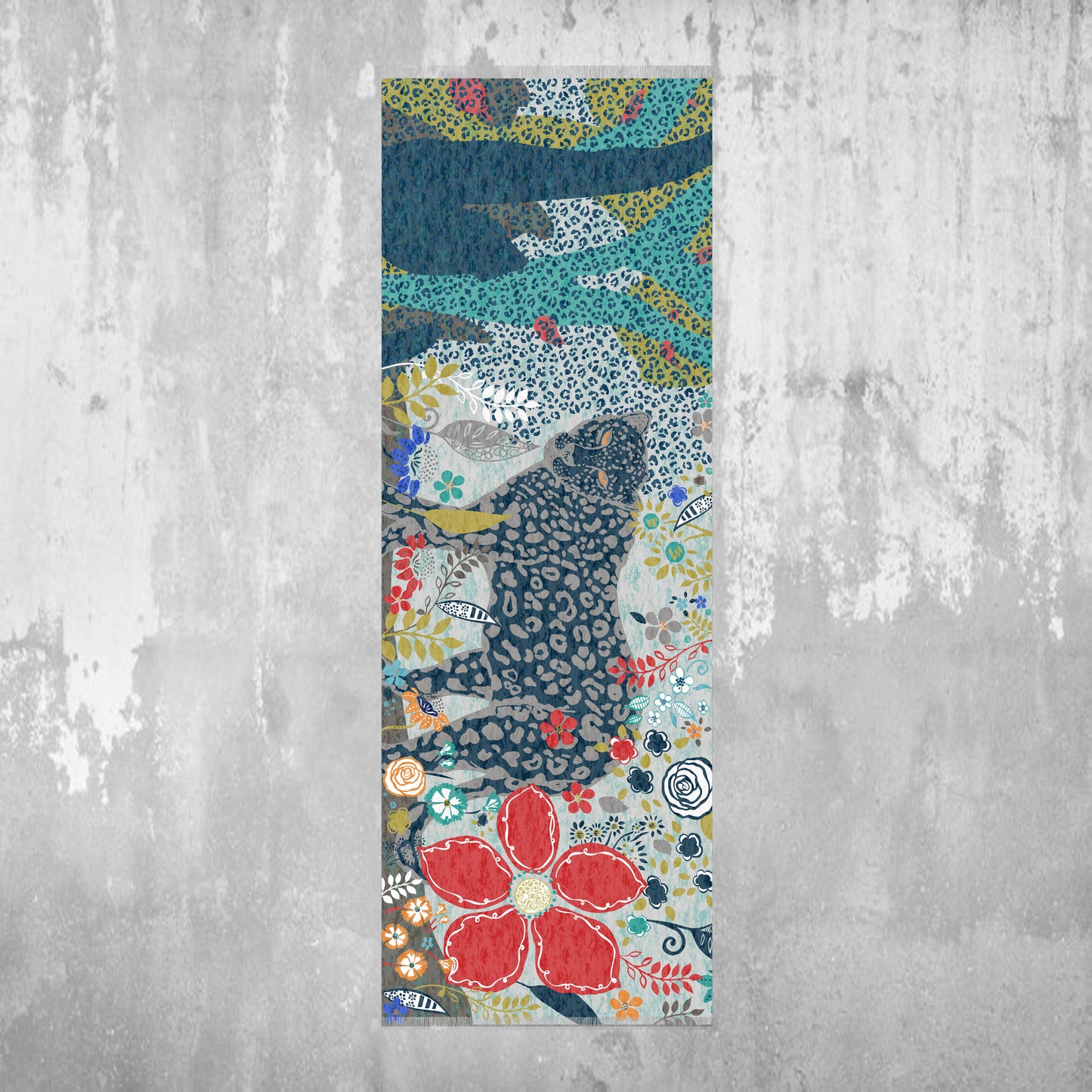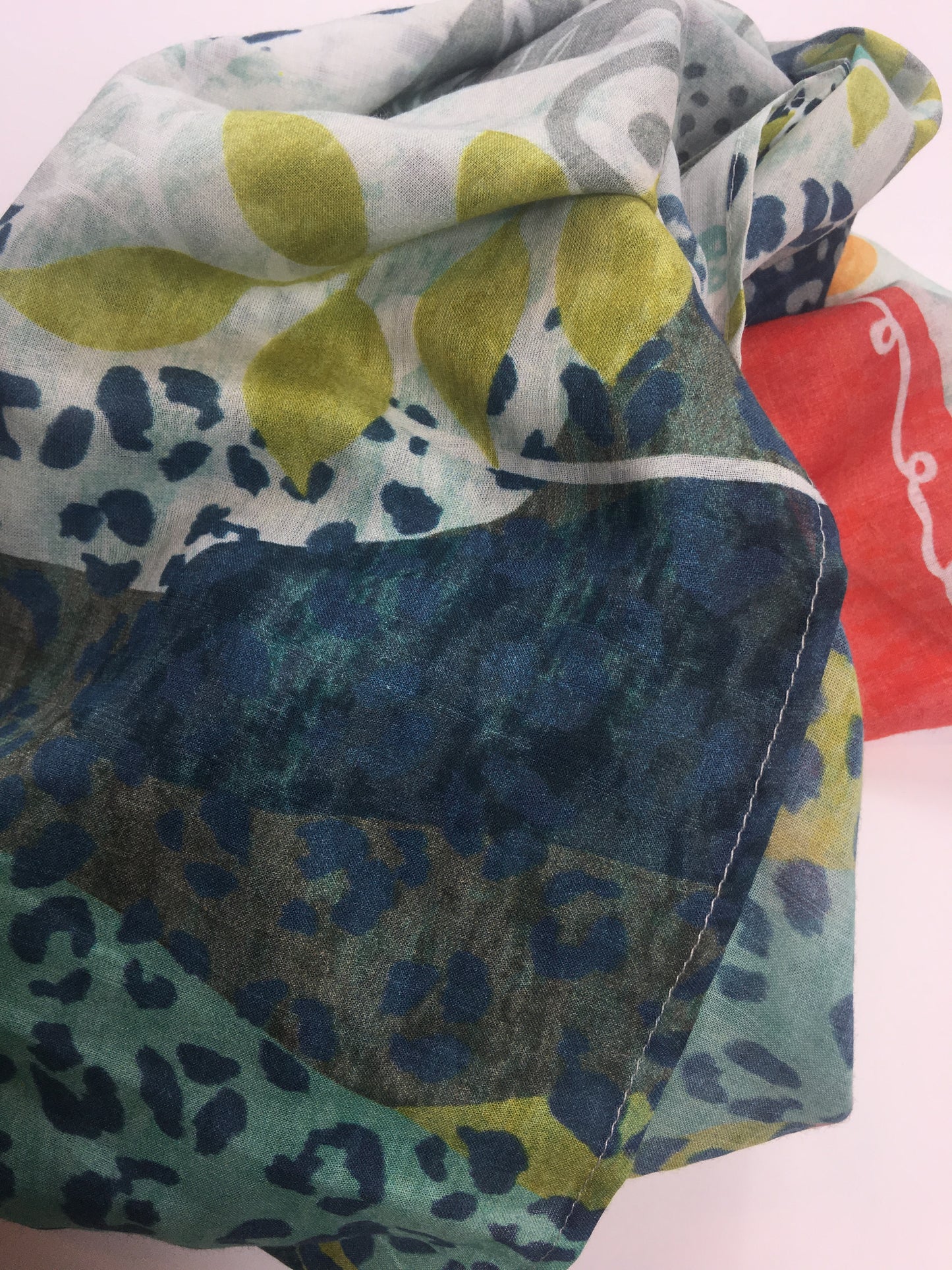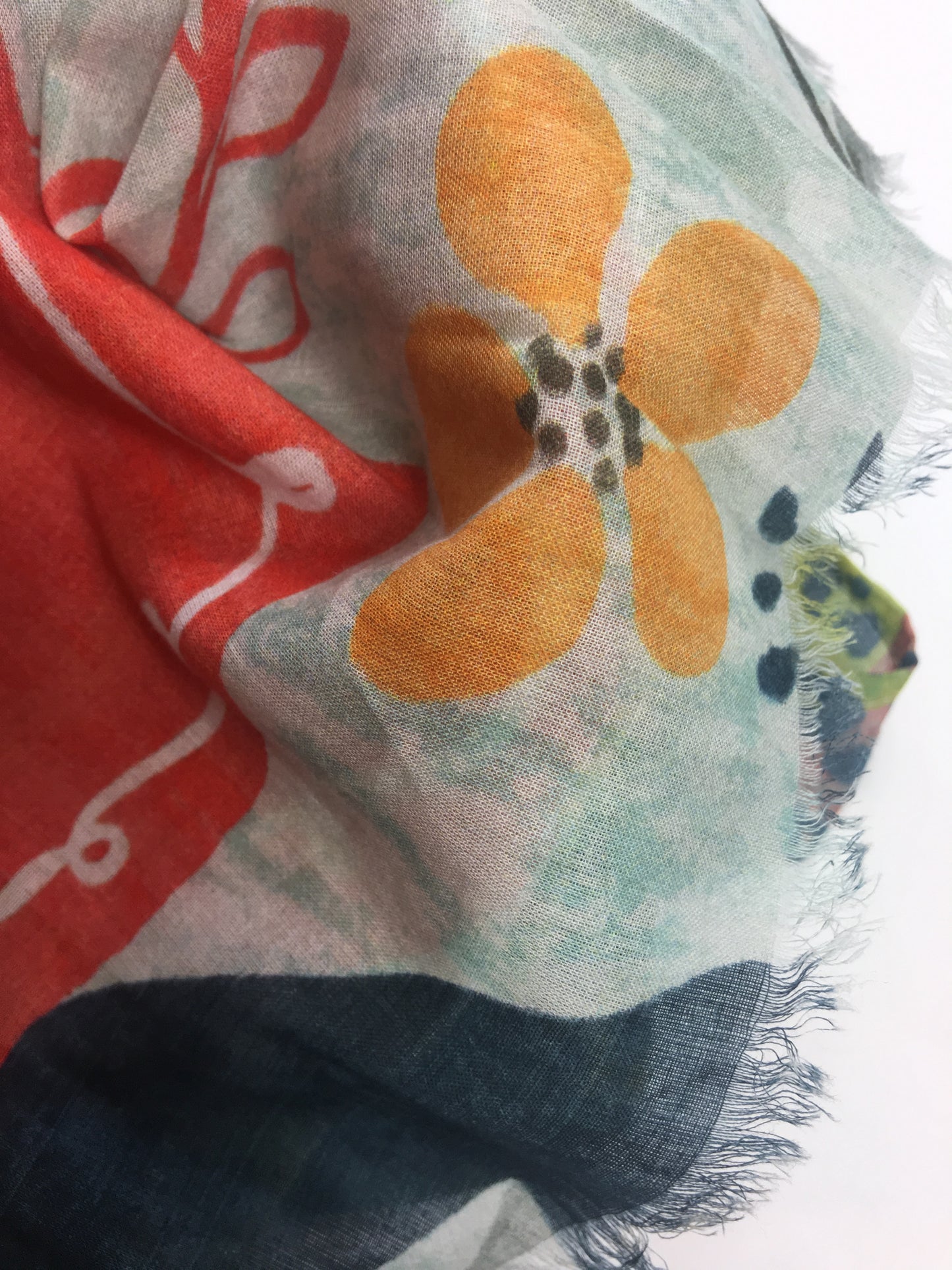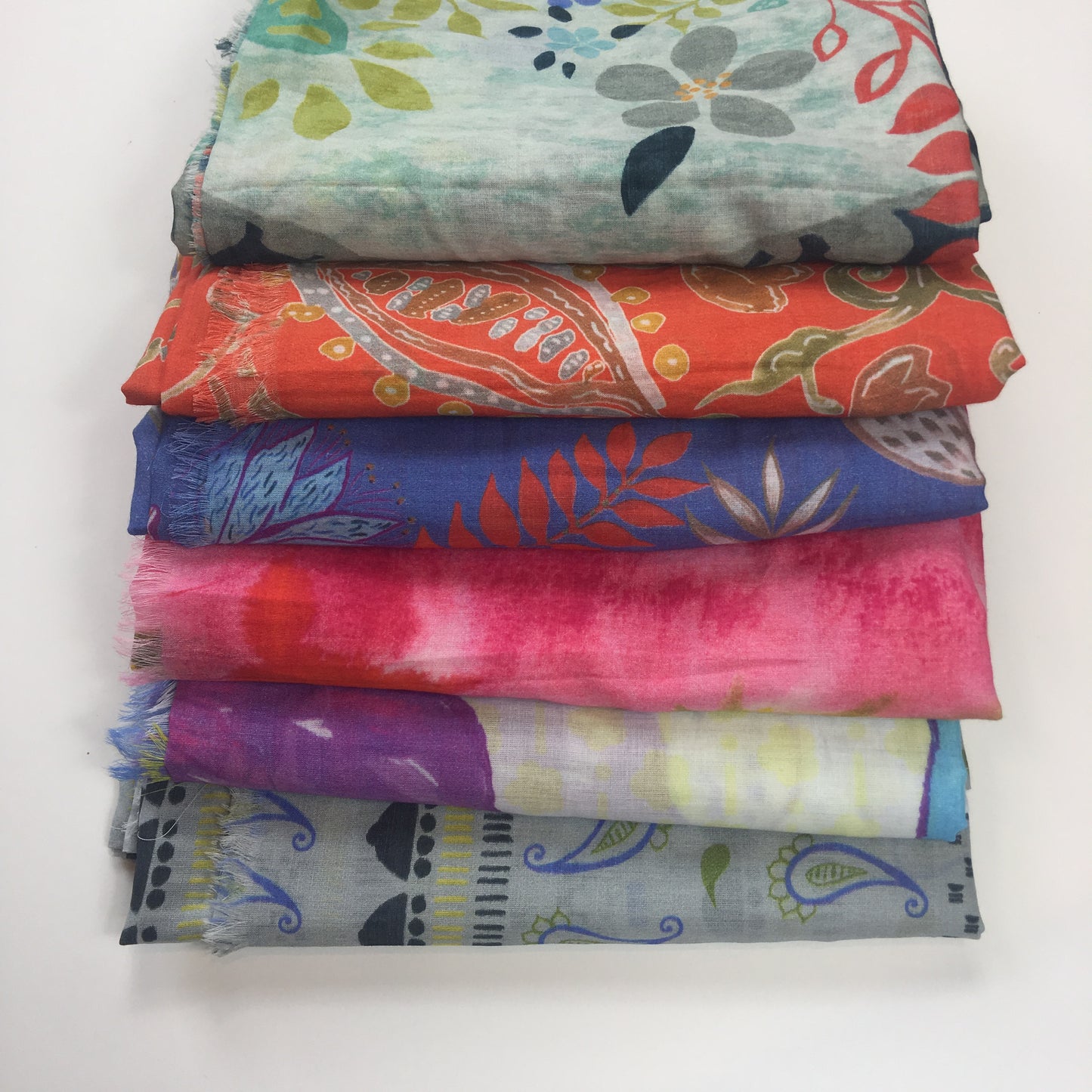 Shipping

Bulk shipping discounts offered through Shopify.

We do our best to use recycled or repurposed materials for our shipping.

Returns

As a small company, we don't offer returns or exchanges, but please contact us if you discover some rare defect!
Wholesale & custom orders available -- please contact us directly at (925) 899-1240
SIP SAVOR LOVE
SIP is a boutique gift company developed by Bay Area artist Julia Minasian. All art comes from her original watercolors and is then produced onto eco friendly materials. We use GOTS certified organic cotton with natural dyes, and botanical silks for our scarf collection.
All designs are inspired by the bounty of nature from the glorious grape to the tiny daisy. SIP is dedicated to promoting both a relaxed country feel and the art of savoring life fully in the moment. We are blessed to live near many of the California wine counties and consider our product to be 'wine country lifestyle inspired'! It's not just about the wine (which we love!) but about sipping life and cherishing all the beauty this amazing earth offers. It's a reminder to live in the moment!
We hope our functional 'art linens' will serve this secondary purpose - to act as a reminder to SIP SAVOR LOVE! Let's taste what life has to offer!!!
All our quality products are designed and produced with LOVE and plenty of fun color to make you smile!!!