Regular price
Sale price
$ 5.00 USD
Unit price
per
Sale
Sold out
Share
These are beautiful quality cards with blank interiors. Perfect for leaving your own heartfelt sentiment!!!
Please refer to the images to see what is printed on the reverse.
Some of the cards are parts of my sets of four but they can be purchased individually here too. Please refer to the numbers and thumbnails.
You might recognize some of the art from other products within my line! 
These are all a part of my Cards to Make You Smile Collection.
Colors can make us happy. Going to the mailbox and finding a handwritten note is a true delight too!
I hope these make you smile!
View full details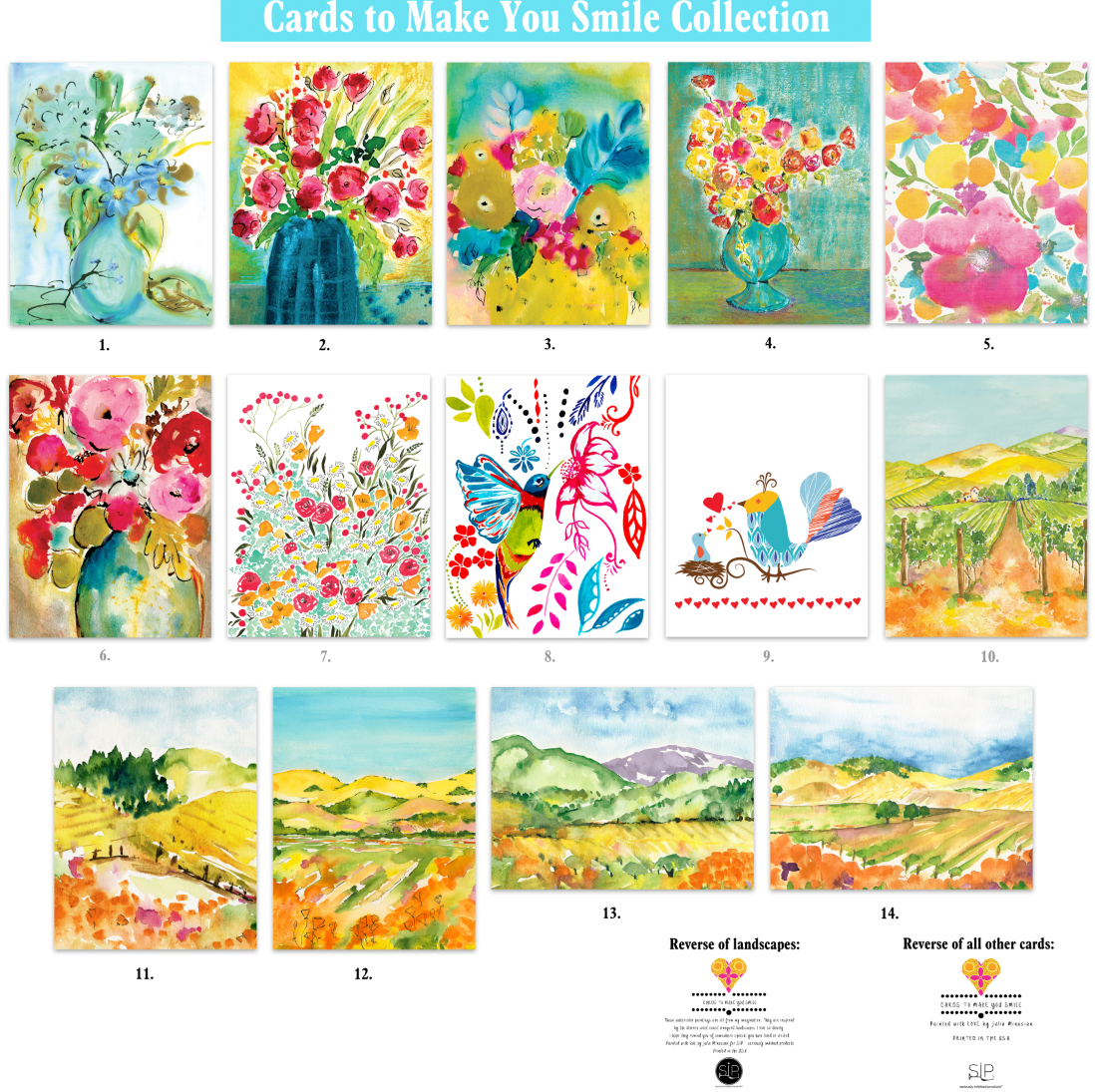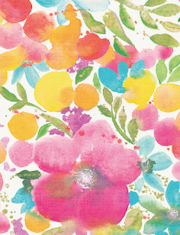 Shipping

Bulk shipping discounts offered through Shopify.

We do our best to use recycled or repurposed materials for our shipping.

Returns

As a small company, we don't offer returns or exchanges, but please contact us if you discover some rare defect!
Wholesale & custom orders available -- please contact us directly at (925) 899-1240
SIP SAVOR LOVE
SIP is a boutique gift company developed by Bay Area artist Julia Minasian. All art comes from her original watercolors and is then produced onto eco friendly materials. We use GOTS certified organic cotton with natural dyes, and botanical silks for our scarf collection.
All designs are inspired by the bounty of nature from the glorious grape to the tiny daisy. SIP is dedicated to promoting both a relaxed country feel and the art of savoring life fully in the moment. We are blessed to live near many of the California wine counties and consider our product to be 'wine country lifestyle inspired'! It's not just about the wine (which we love!) but about sipping life and cherishing all the beauty this amazing earth offers. It's a reminder to live in the moment!
We hope our functional 'art linens' will serve this secondary purpose - to act as a reminder to SIP SAVOR LOVE! Let's taste what life has to offer!!!
All our quality products are designed and produced with LOVE and plenty of fun color to make you smile!!!